Some people spend years trying to master the skill of flipping butterfly knives, A.K.A. balisong knives. It's debatable whether it's more fun to flip a butterfly knife or to watch someone flip— it looks really cool, and it's practically mesmerizing.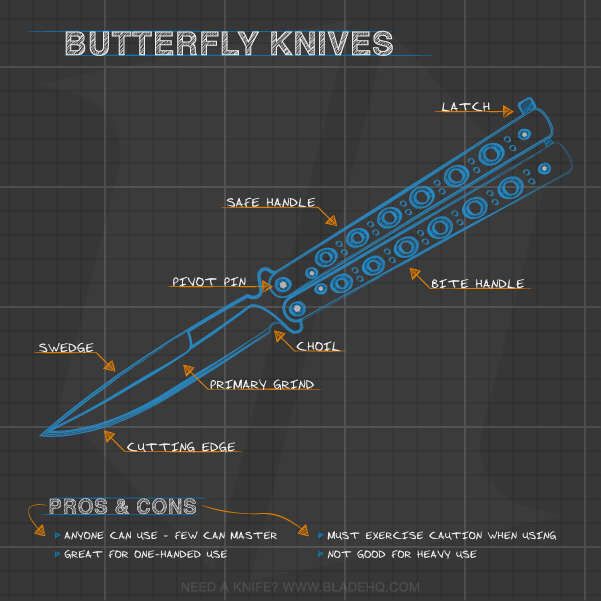 An infographic by the team at Blade HQ

If you liked this post, subscribe below with your name and best email to get more survival tips!